Dr. Kevin Sundberg
Chiropractor
Dr. Kevin Sundberg uses chiropractic care to improve the health and wellness in all areas of patient's lives, whether they are having problems with back pain or neck pain, or just want to start feeling better when they wake up in the morning. Dr. Sundberg takes a "whole person" approach in chiropractic care, which means looking for the underlying causes of disease, discomfort, and pain, as opposed to just treating the symptoms. Many seemingly unrelated symptoms often arise from imbalances in the spinal column, and Dr. Sundberg will be able to determine the root of the pain and create a personalized chiropractic and wellness plan to suit each patient's individual needs. Under the supervision and care of our caring and skilled chiropractor, patients report higher functioning in all areas of their lives.
---
If you have any questions about our Byron Center chiropractor, or would like to learn more about chiropractic care at Lake State Chiropractic, please contact us today!
---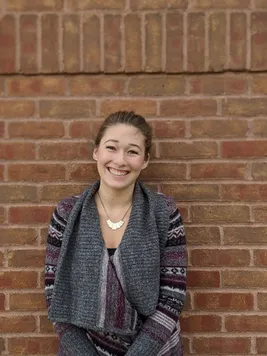 Katherine Yskes
Front Desk
Katherine was born in Wiesbaden, Germany while her father served in the Army, but grew up in Grandville, Michigan. She attended Grand Valley State University after high school. In her free time Katherine enjoys photography, tennis, going to local eateries, and traveling. Over the years she has lived in 5 different countries and visited 14 outside of the United Sates. Currently she is working the front desk at Lake State Chiropractic, learning how to use the X-Ray machines as well as therapy techniques in the office, and pursuing a Nursing Degree at GRCC.